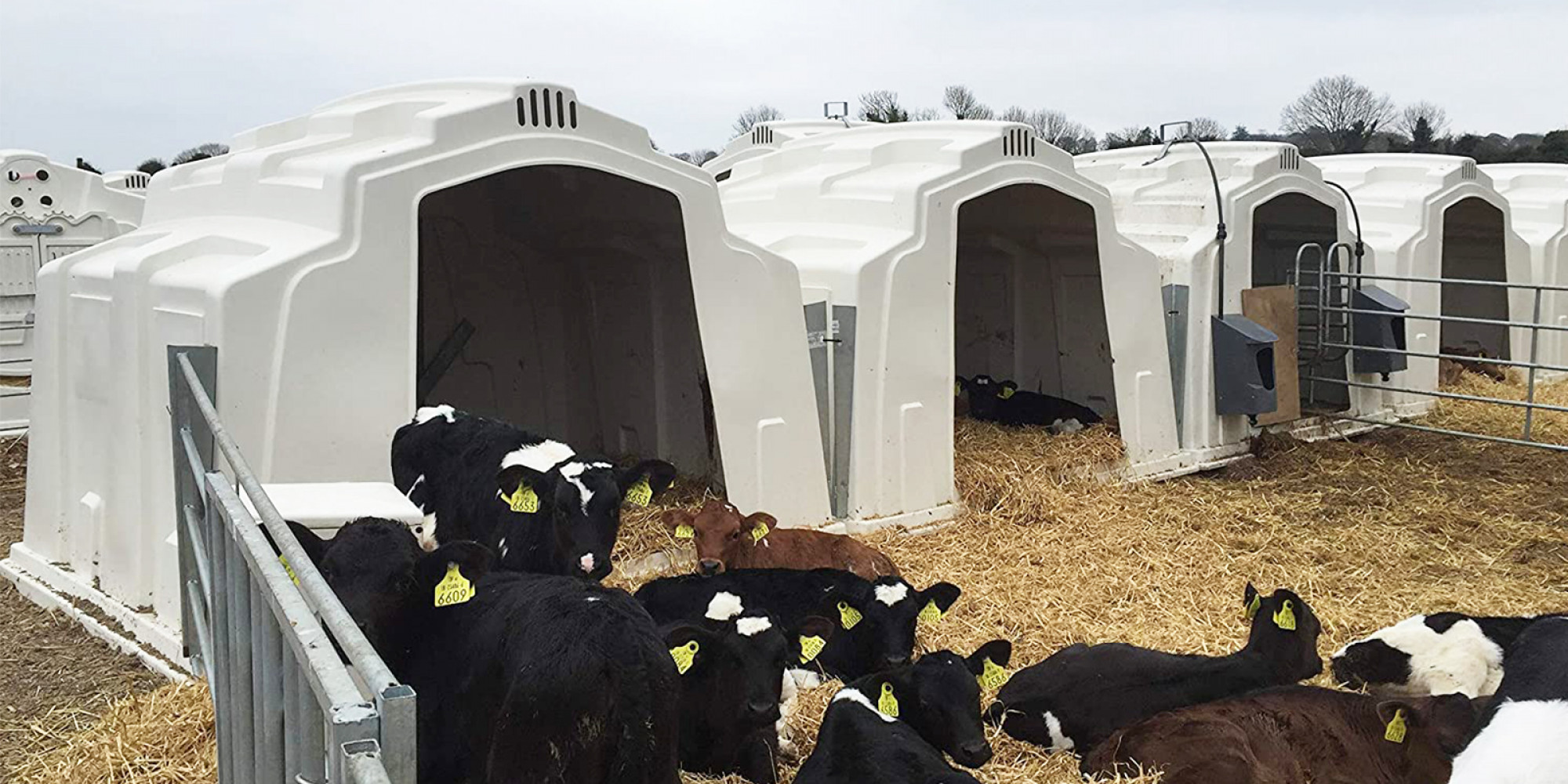 You want to group calves together once weaning is over? You don't have the facilities to do this? Large calves hutches are great tools to help you implement an efficient calf housing management system.
It is recognized that it's better to have them socialize with each other for better integration with dairy cows when the time comes. By transitioning weaned calves in a group calf hutch, the benefits are:
- It eliminates competition for food and water
- Enables socialization
- Reduces the stress of cohabitation in a large group
Our Agri-Plastics group hutches for calves are sturdy, made of opaque plastic (UV resistant) and durables. They are manufactured in North America and several accessories are available for each of our models.