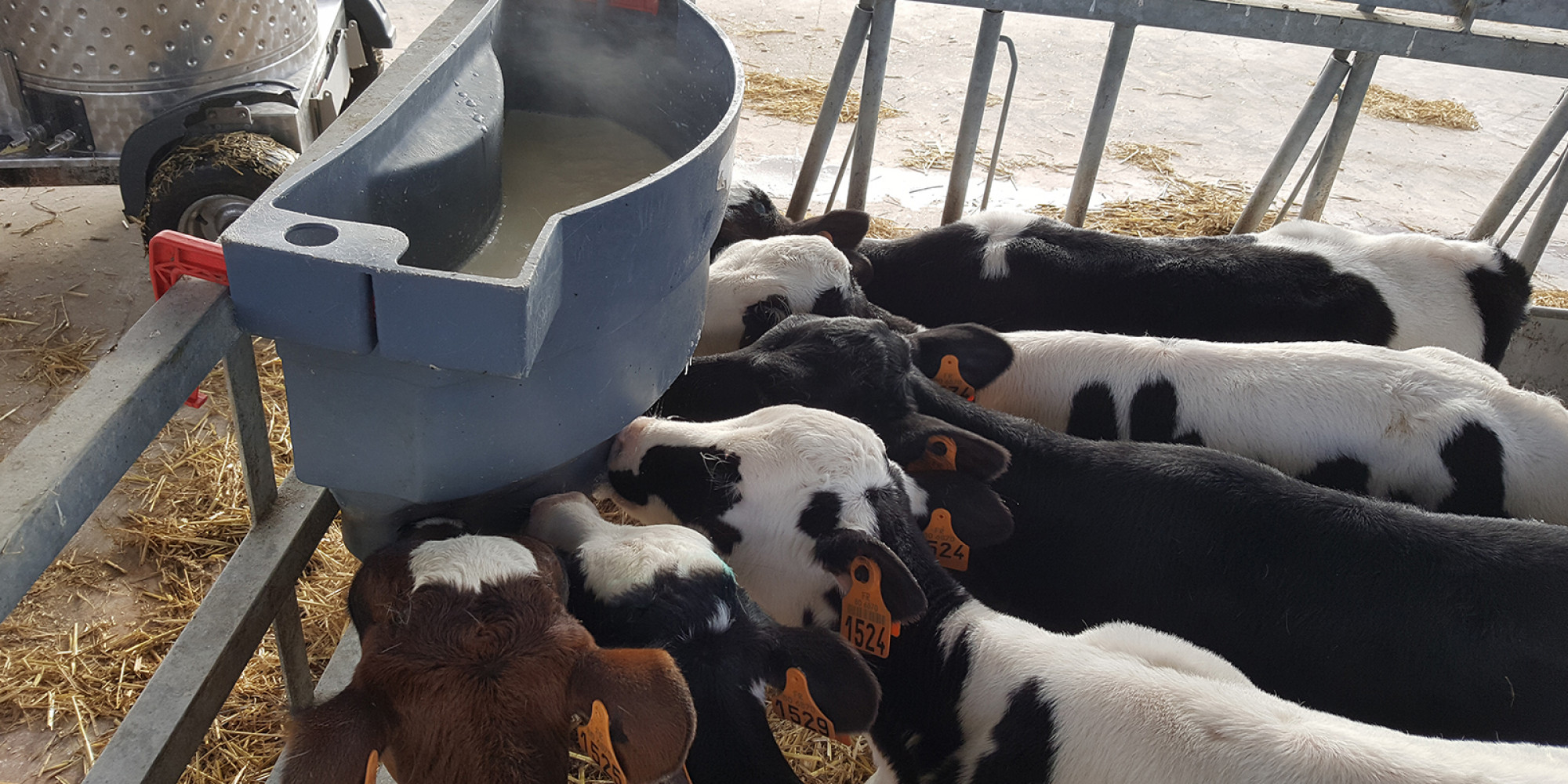 Feeding calves gives the person in charge of feeding them great control over milk consumption.
Each dairy farm has its own nursery facility either with pens, hutches or parks. And all of them have door systems or barriers with different diameters.
Feed volumes also vary from farm to farm, so Milk Bar calf feeders offers several formats of various capacities to adapt to any system.
You have two categories:
- Individual Milk Bar feeders with one teat. Note that an individual feeder can be used for calves alone in pens or for those housed in pairs.
- Buckets for groups with 2 to 20 teats. And in this option, you have with or without internal compartments. And, take into consideration that group feeding significantly reduces working time.
Our nursing calf teat feeders are not only functional, but they are also made of sturdy and durable plastic. Most have an Ezi Lock attachment system that installs on just about any barrier.
To keep them clean, a simple rinse is enough. And twice a week, use a mild, alkaline soap to dislodge the fat from the milk.
As your calf milk feeders will last for years, you will only have to change the teats following the following principle: 1 calf > 1 teat > 1 weaning.