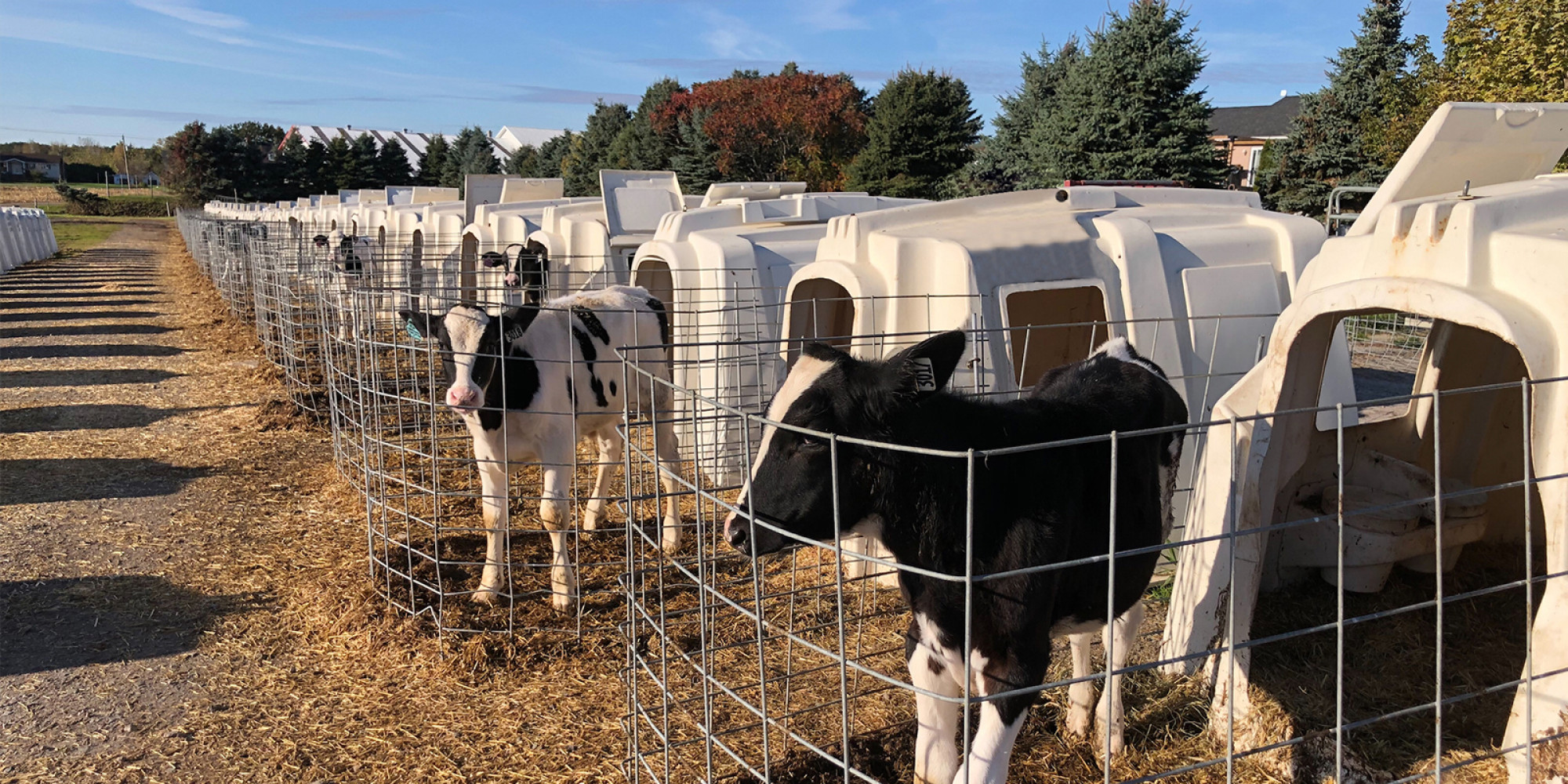 Do you lack space in your building to make a calf nursery or to house calves until weaning? Every time it's a puzzle? The individual calf hutches SL and EXL models are the solution to offer adequate housing for the first weeks of life while respecting animal welfare standards.
Installed outdoors, under a cover or not, the Agri-Plastics hutches will meet your needs in practical terms while being a product of durable quality.
Each outdoor hutch includes:
- Adjustable ventilation on the roof
- 3-in-1 rear door
- 2 bottom air flow vents at the rear
- 2 feeding buckets with the holder
You can have a side door that opens left or right, depending on your choice. Molded from super strong, heavy gauge and opaque plastic (UV resistant), these individual hutches will make it easier for you to house your calves. And you can reuse them again and again.
Pro Advice: it is recommended to cover the calf with a blanket so that it does not have to spend its energies fighting the cold.