SLOW-FLOW SUCKLING FOR NATURALLY HEALTHY CALVES
The breeding of heifer calves as future dairy cows represents a major investment and must be successfully mastered. Success is achieved in the first 14 days of calves feeding and requires slow-flow suckling. Nothing forced, nothing synthetic, nothing automatic, just the natural need to suckle for a long time to ensure better digestion. 
Health problems and weight gain of the calf can be caused by bacterial or viral causes, lack of colostrum early from birth and in sufficient quantities, lack of ventilation, poor sanitization ... However, the vast majority of scours in calves and cough are the result of nutritional problems and are preventable. 
MOST COMMON CAUSES OF CALVES DIARRHEA AND COUGH :
Calf Suckling too quickly is the cause for most cases of calves scours.
Milk enters the throat and curds too quickly.
The esophageal gutter does not have time to close.
Overflow of milk in the rumen and/or in the lungs.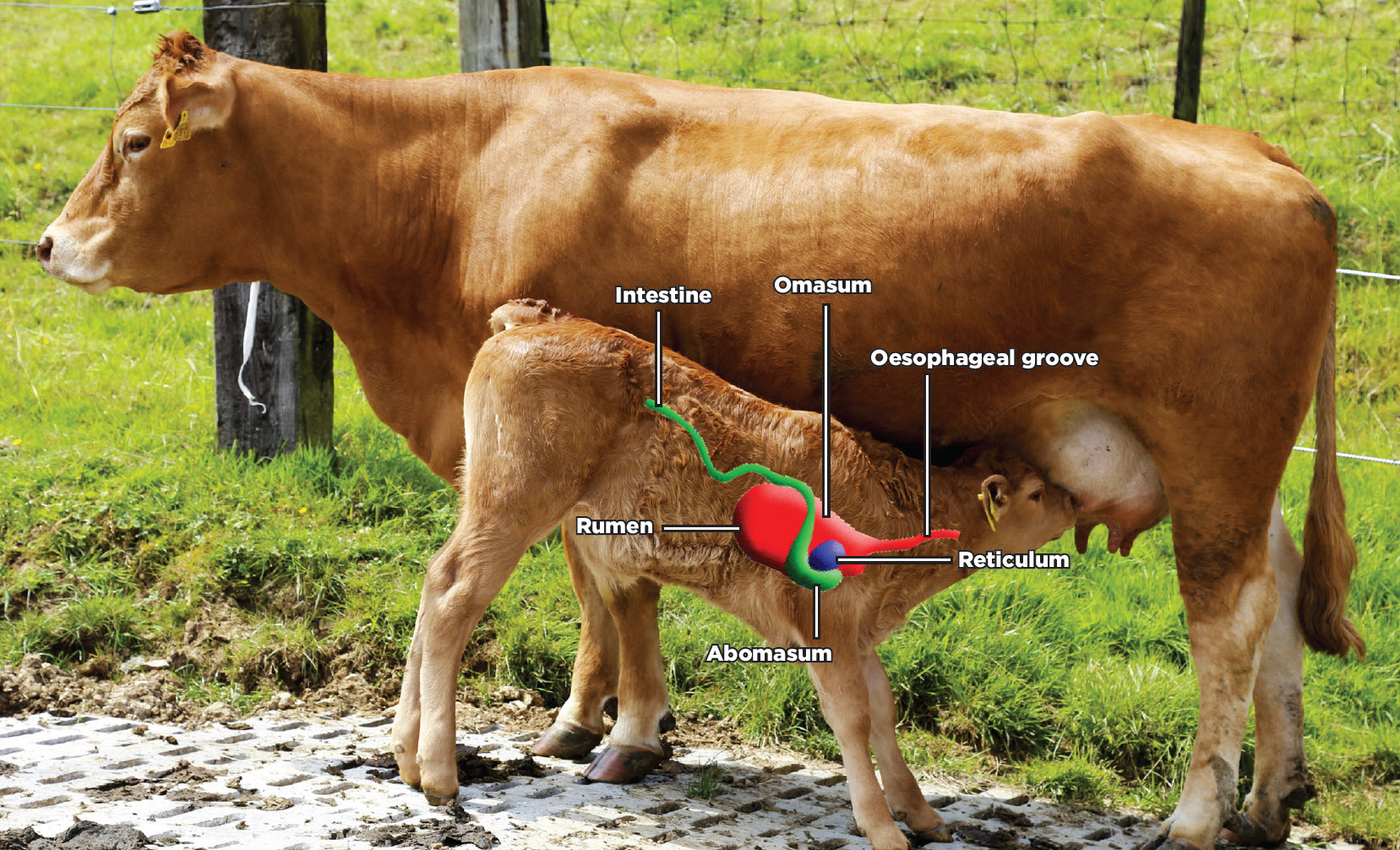 RESULTS:
Calf diarrhea and damage to the rumen for its whole life.
Dry cough of calves often causing pneumonia. (pneumonia=antibiotics=fees$$$)
NATURAL TREATMENT FOR CALVES SCOURS ANS COUGHING PROBLEMS
Feed your animal with slow-flow calf teats (4 to 5 minutes/1 liter).
Adjust the teats to the right height (24 to 26 inches from the floor).

WHY DOES IT WORK?
The slow-flow calf teat reproduces the nature of suckling (pressure/suction).
Natural position of the calf favoring the closure of the esophageal gutter.
Slow ingestion of milk creating abundant saliva filled with enzymes, which helps balance the PH.
Duration of the feeding that meets the natural need of calves to suckle.
BENEFITS OF SLOW-FLOW CALF SUCKLING
Significant decrease in diarrhea.
Significant decrease in calf coughing causing pneumonia.
Increased weight gain.
Decrease in antibiotic treatments.
Better overall calf health.
Significant decrease in unwanted cross-suckling.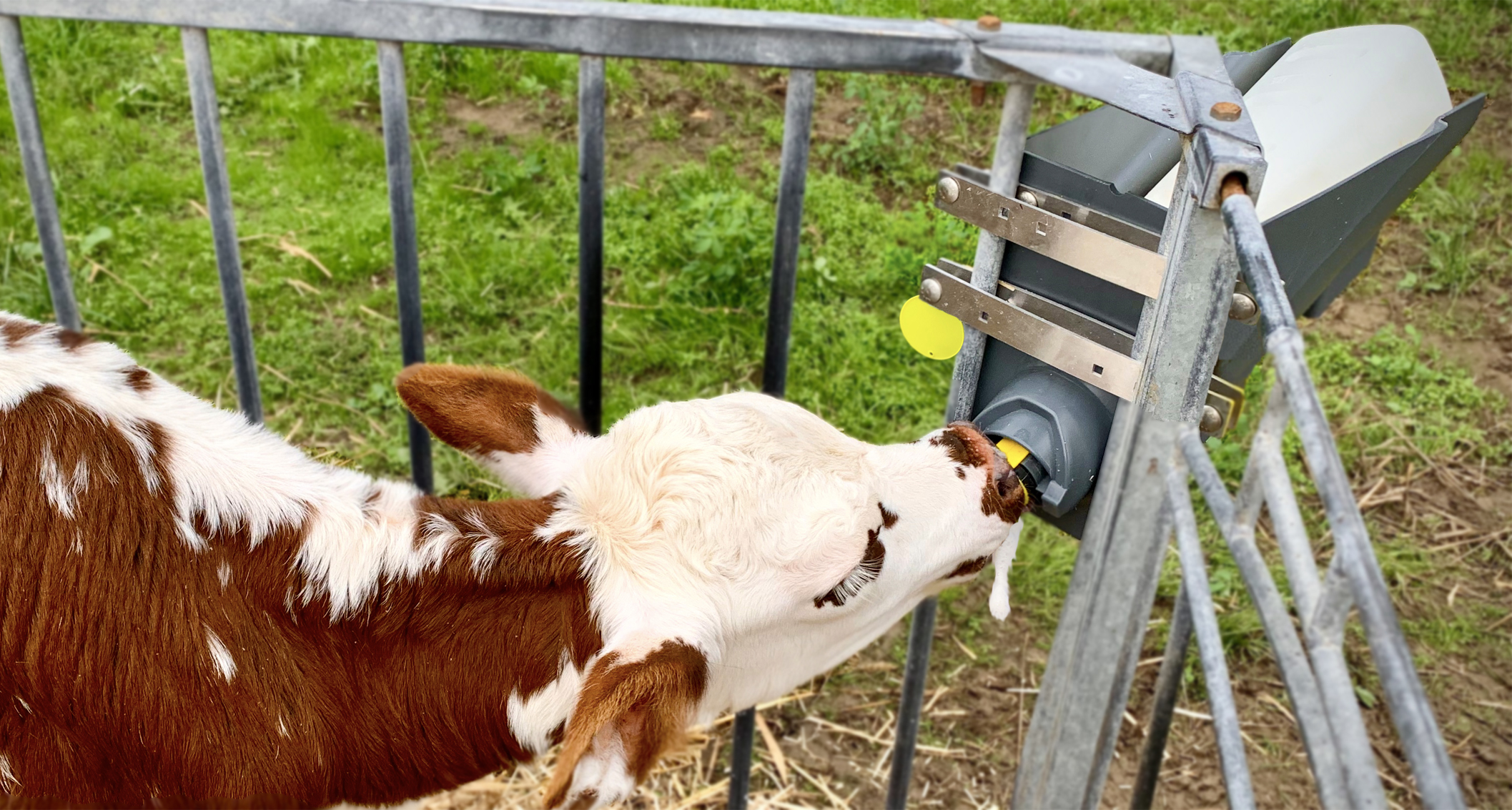 To learn more, download the complete guide for calves suckling  here.
To see our full range of Milk Bar slow-flow feeders, bottles and nipples, click here.
If you experience problems in your nursery, our technical specialist Bernard Dion, will be happy to meet you.  [email protected]