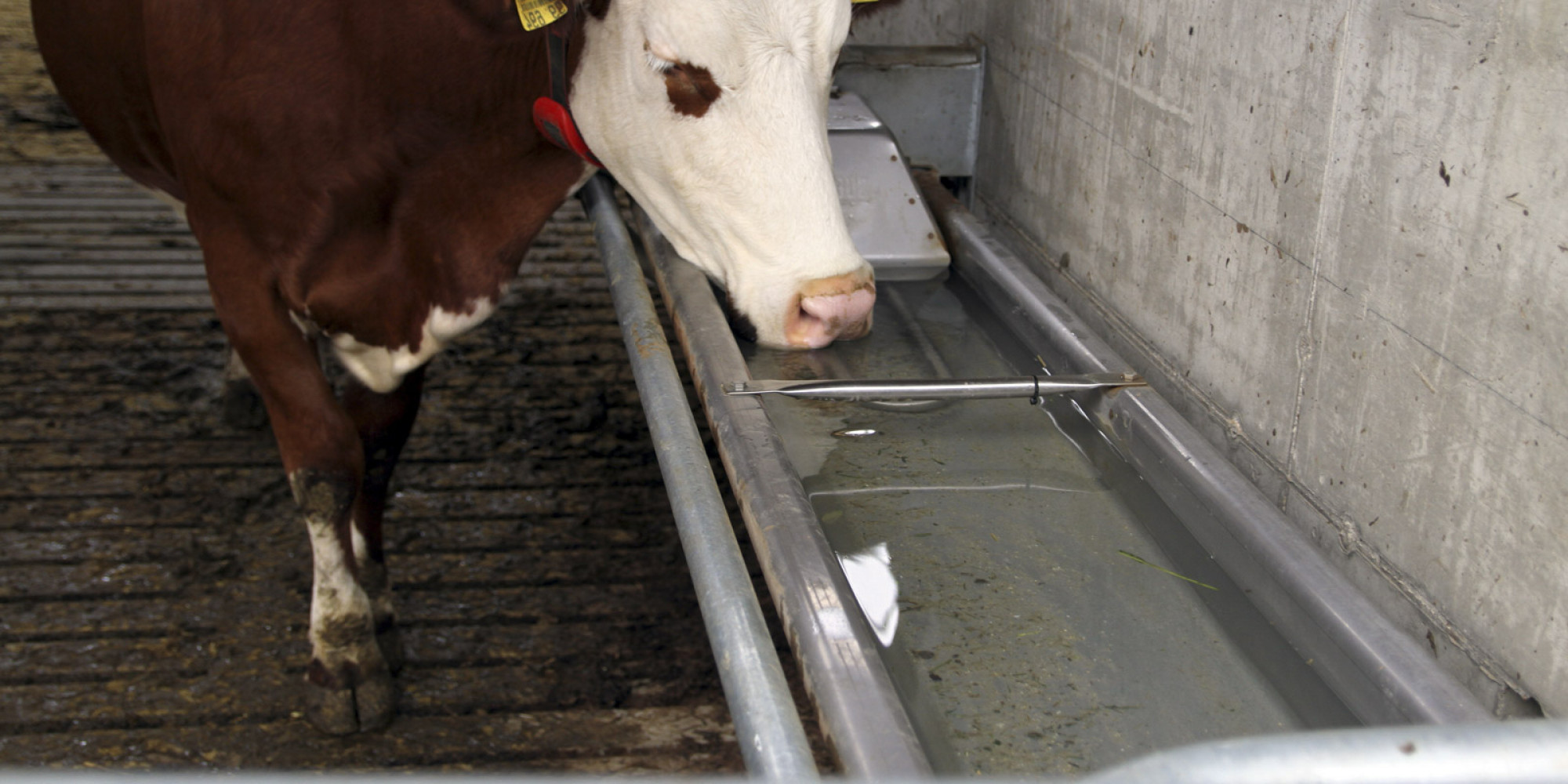 In order to achieve high milk production, it is necessary to give cows the opportunity to drink as much water as possible. In fact, to produce a liter of milk, a cow must drink about 4 to 5 liters. On average, the cow drinks from 5 to 8 litres per minute and can go up to 25 liters if she's very thirsty. On hot days, she can increase its daily water consumption up to 150 litres, depending on its milk production. Your water supply equipment will require technology to cover this great demand. We therefore recomment the installation of one cattle water trough for up to 15-20 animals in free stalls. Whether it's a valve trough, a Quick drainage or tip-over trough or an Isothermal or heated waterer.
Waterers must be placed at a distance of 49' (15 m) from each other. It's important that each animal in a herd can access at least two watering points. Each of these high-quality Suevia cattle troughs allows animals to drink quickly and in a large quantity. On many farms, a combination of space-saving valve and large water trough is very reasonable and recommended. After milking, cows take in up to 30% of their daily water requirements. As a result, it makes sense to offer the animals water in a long drinking steel water troughs after having left the milking parlour. For harsh winters, the frost-free and heated range allow animals to drink at all times in a cold barn, without running out of water.
It's also necessary to always have fresh water as cow has a sense of taste! With the Suevia range of waterers and cow water troughs, it's quick and easy to clean your drinkers. In short, you need to keep in mind an easy accessibility to drink, as well as a large water flow to satisfy the thirst of the cows. Remember that a productive and healthy dairy cow means a better performance at a lower cost. Everybody is a winner!