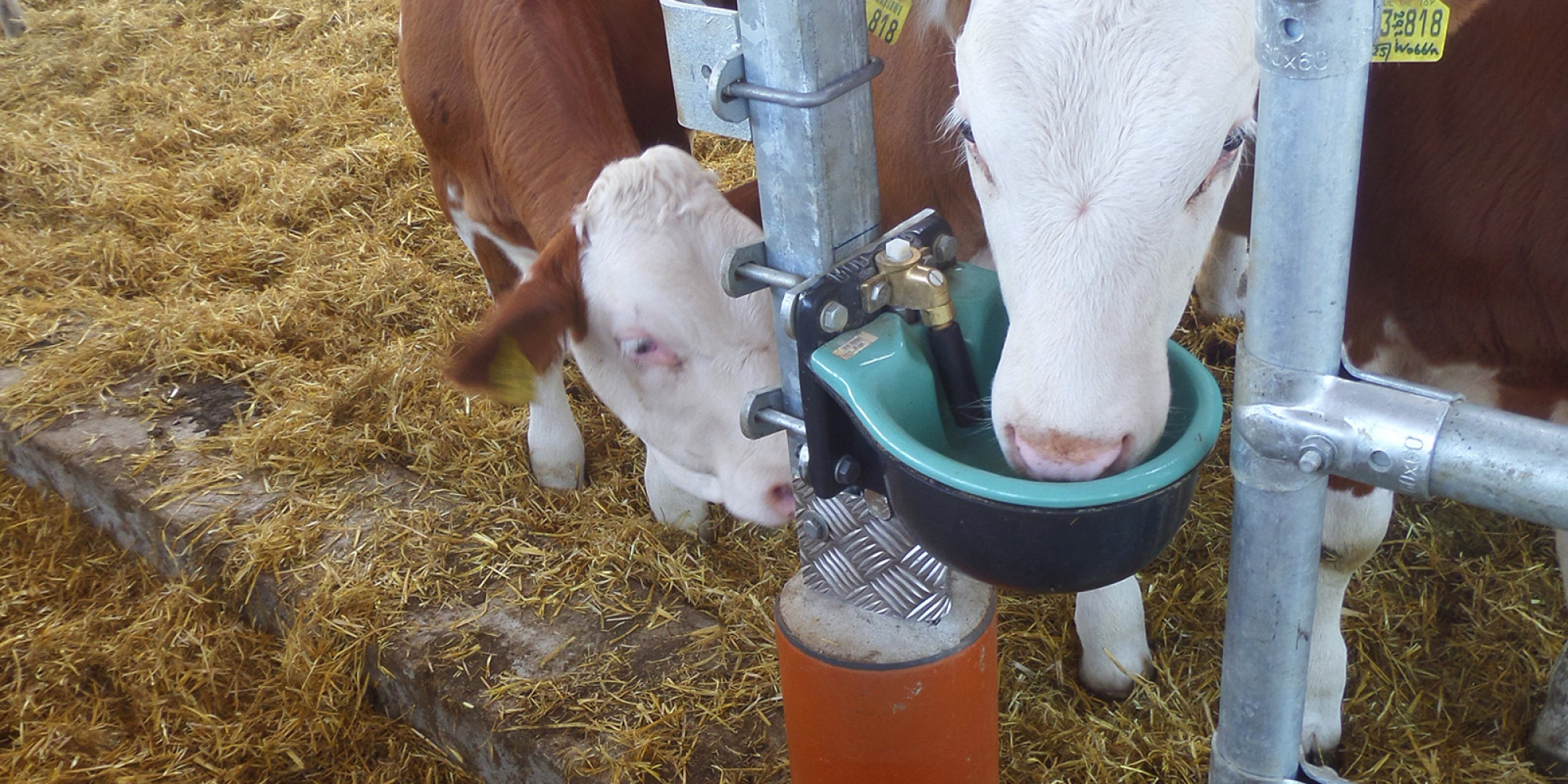 Heated Calf Waterer | Calf Frost Free Waterer
The calf needs fresh water at all times and when the cold weather arrives, it's necessary to ensure that the water does not freeze. Especially with his small sensitive muzzle, it will be impossible for him to break the ice. So why not opt for a heated water bowl? It is a reliable solution that will solve this recurring problem.
Whether in a nursery or in a pen, we offer few models of individual water bowls, made of cast- iron or high quality plastic, valve or float. And these drinkers can be used all year round!
- Electric heated drinkers equipped with 24V heating elements that keep you frost-free in very cold weather.
- Insulated double-walled tubes for the 41A and 43A models.
- Water heaters for installations where it is impossible to supply the troughs by earth pipe. It is necessary at this time to have a loop circuit of waterers.
- Heating accessories as additional options.
SUEVIA is a company that has been selling troughs and troughs around the world since 1923. Everything is designed and manufactured in Germany in their modern factories.
In addition, Agriclé has a team of experts to help you make the right choice when it comes to deciding which model to implement in your facilities.
Quality products for peace of mind!